Still Best Sports Bra For Running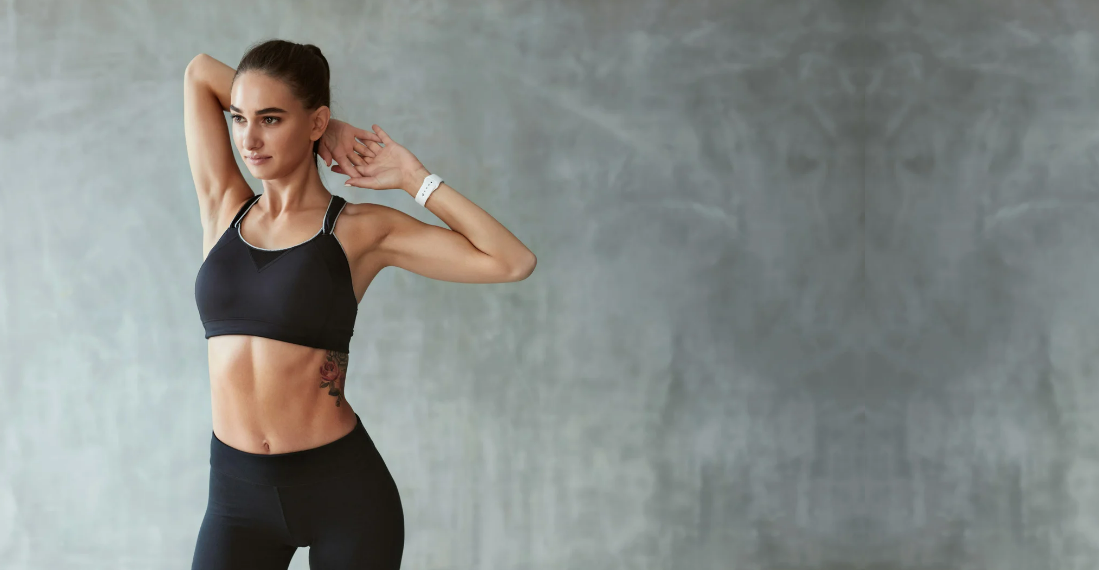 Choosing the right sports bra is like getting the right pair of running shoes – if it fits right and comfy to wear, you will run better. A high-end sports bra might feel tight, but it keeps your chest secure and reduces bounce, which also helps alleviate back and breast pain. It is also vital for your breasts, especially if you are into running long distances, as high-end sports bras will look after your breasts' supportive tissue – the cooper's ligaments, which stop your breasts from sagging.
Not only do the molded cups of this Runderwear running bra offer great support, but this also provides comfort from start to finish, which makes it a long-run game changer. It has a supportive under-band and wide, padded shoulder straps that help distribute the weight of the breasts evenly while you are running. This helps to alleviate the discomforting neck and shoulder strain common with the most large-cup sports bra. Unlike other high-impact bras, this has an open back, which makes it easy to get on and off.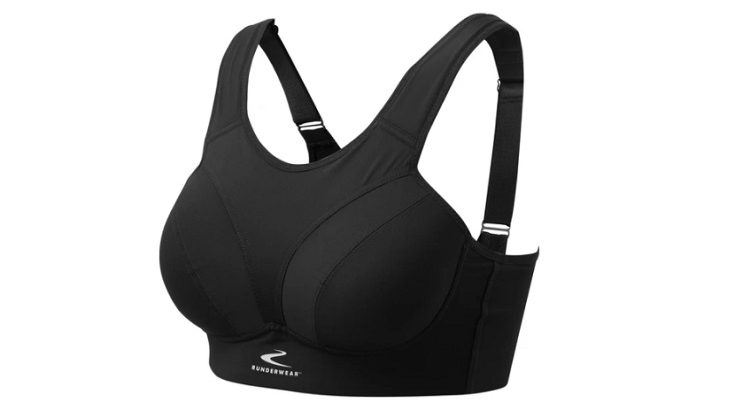 This high-support running bra is 30% lighter than the brand's other bras. It is lightweight, contours to the body well, and you barely feel it is there. Unlike other bras on our list, you will have to convert your daily bra size in Nike's sizing due to the compression design. This bra is probably suited best to A-C cups.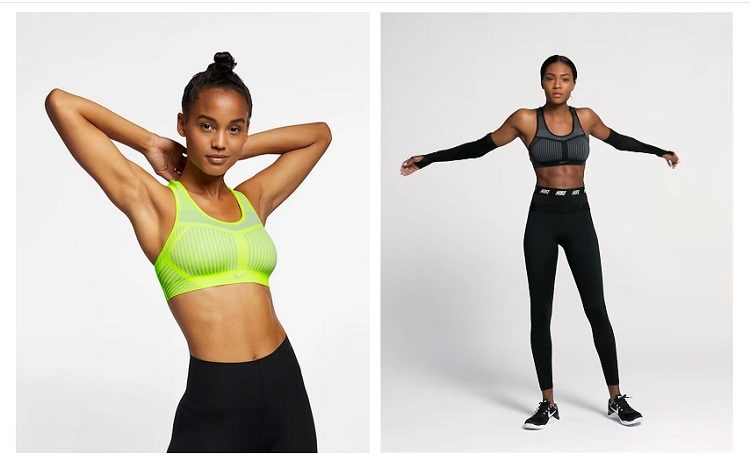 The Freya Active sports bra is an excellent choice with its underwiring, padded straps, and a mesh front for breathability. It has a flattering design in sizes up to 38JJ and comes in three different colors, too, such as black, white, and beige. This bra has powerful support, making it the best running bra for women who have larger-chested with size F-J cups.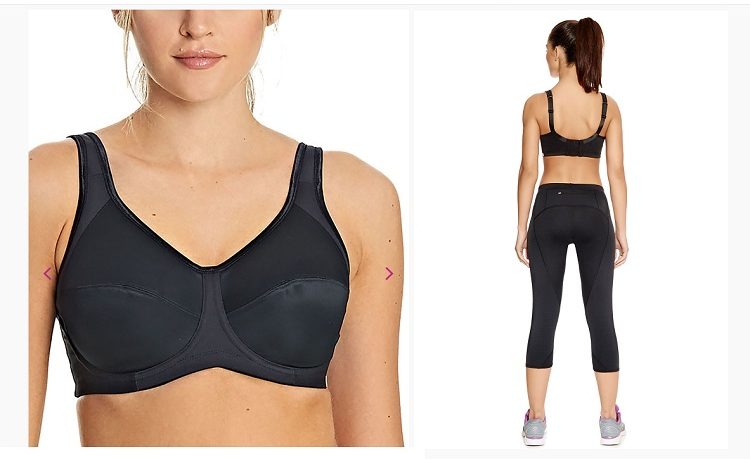 This bra might be one of the most expensive on this list. The Lululemon Enlite Bra is built especially for running but made from a soft fabric yet offers the support your breast needs. Using this bra means no pressure points when running because it has a bonded element that allows it to lay close to the skin, preventing movement.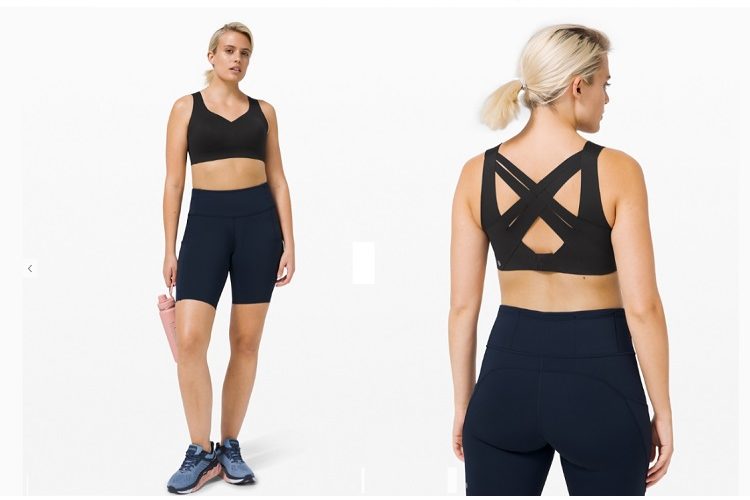 This bra claims to provide chafe-free comfort. The pullover style bra with no hooks or zips may lack straps, but it still fits comfortably. This bra won't rub while you are on the run. It offers an ample amount of support too. It has built-in molded cups, and the fabric is buttery soft even after multiple washes. Overall, this bra is excellent as it won't chafe, has sweat-wicking properties, and is easy to take off at the end of the long run.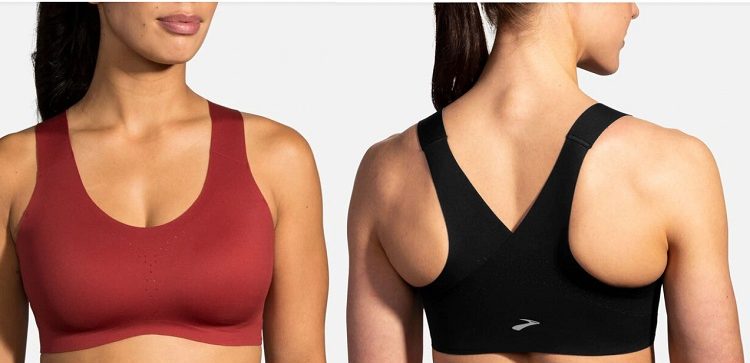 This bra is super supportive and comfortable to wear. With a compression-style fit, the Spar Sports Bra can hold everything in place, even as you move. It has a long crop-top design that's flattering, and the elasticated chest band that won't chafe, even on longer runs. The bra was fast drying as well as it didn't ever feel too wet even in hot weather.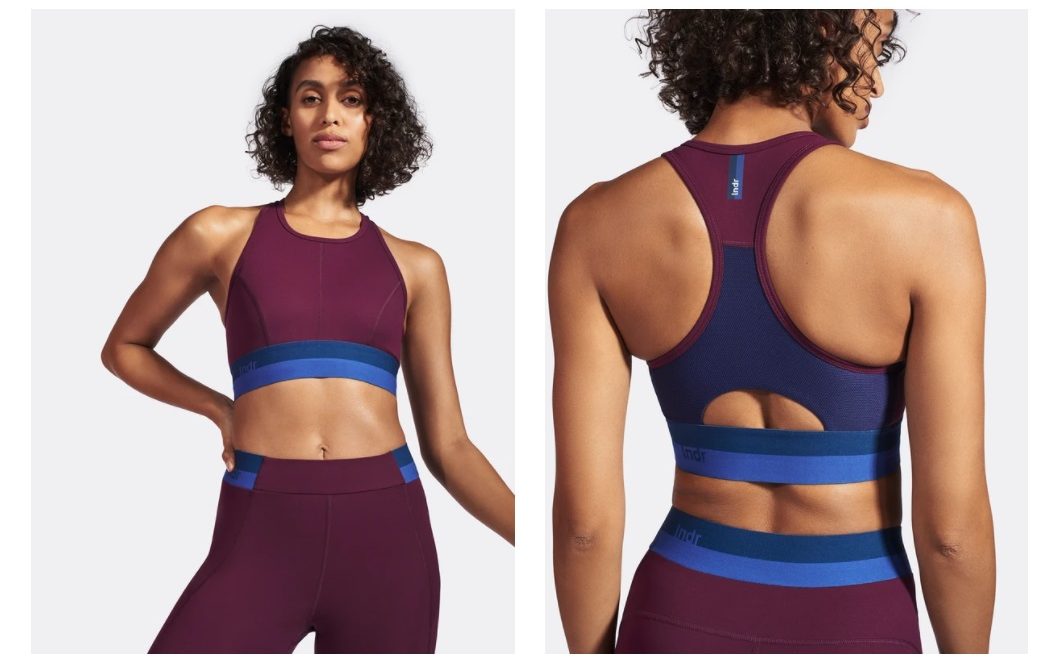 Tags :
Sports Bra